Everything You Need to Start Making Wine at Home
TOP RATED WINEMAKING EQUIPMENT
Make Wine at Home
Home winemaking might seem like a daunting task, but with the right equipment, it can be a fun passion project for those that really enjoy wine. At Home Winemaker Depot, we provide the highest-quality home winemaking equipment you'll find, and we're happy to be a resource for you as you start your home winemaking adventure.
Below you'll find an overview of the types of equipment you'll need to begin making wine at home. Contact our team with any questions, we'll be happy to help!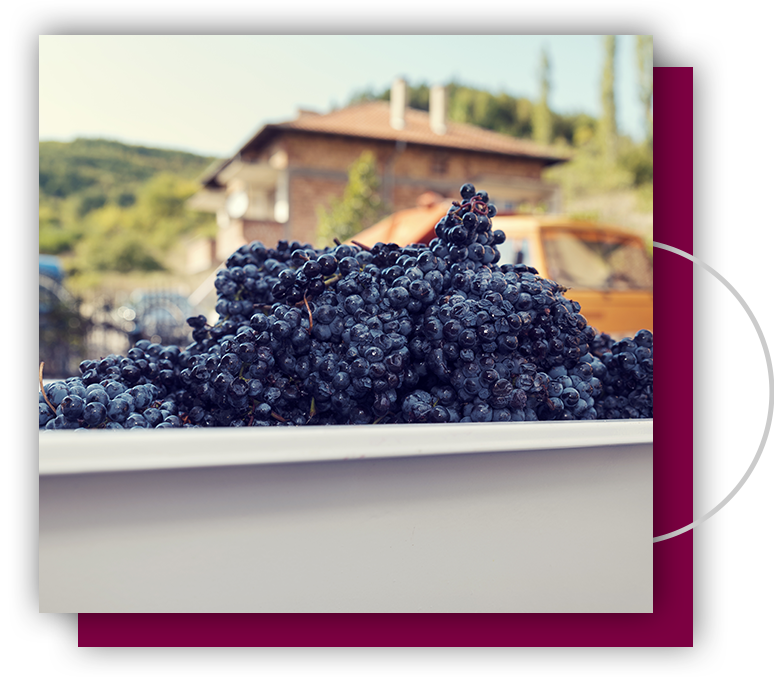 Crushers & Destemmers
It all starts with crushing and destemming. Doing either by hand is exhausting, time-consuming work, and if not done right, won't make for very good wine. The right crushers or destemmers will remove the stem and get the most out of your grapes. 
At Home Winemaker Depot, we have a selection of crushers and destemmers perfect for the at home winemaker! Click the link below to learn more and find the right ones to get your home winemaking process started.
Presses
After having the stems removed and the grapes crushed, now it's time for a wine press. A wine press is used to extract the juice from the crushed grapes. Much like with crushers and destemmers, having the right press will ensure the maximum amount of juice is extracted while minimizing the amount of stems and skins the end up in the juice. 
Find the right wine press for your home winemaking process with Home Winemaker Depot. We have several basket, hydraulic, and water presses. Click below to check them out.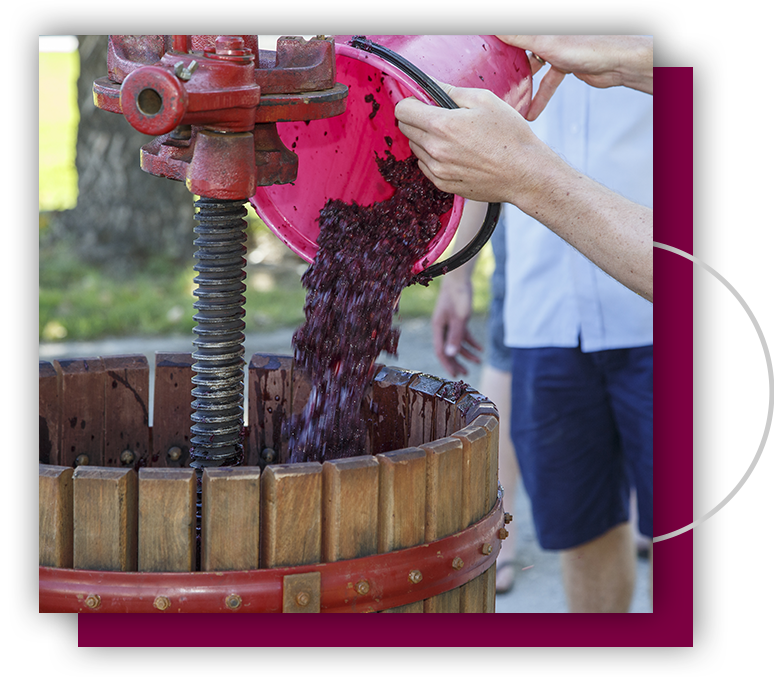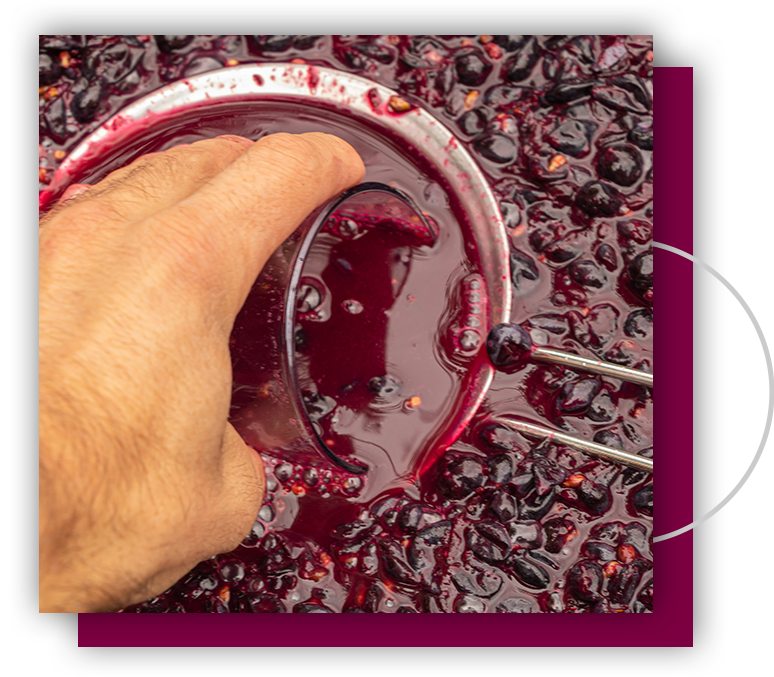 Fermentation Tubs
Fermentation is the process through which your grape juice, along with some necessary chemicals such as yeast, become wine. The fermentation process is usually broken down into two phases: primary and secondary fermentation. In both phases, your wine will need to sit in a fermentation tub. The primary phase is where you mix everything together and the bulk of fermentation happens. But it creates some sediment, which can cause some off-flavors to become noticeable if the wine is left in contact with it for too long.
Secondary fermentation helps produce a clean tasting wine by removing the wine from that sediment. Whether you decide to go through with secondary fermentation or just continue on after primary fermentation, Home Wine Maker Depot has an assortment of fermentation tubs to choose from. Find the right one for you by clicking the link below.
Pumps
Wine pumps can be used to transfer crushed and pressed juice into fermentation as well as moving wine from fermentation tubs into barrels or storage tanks after the fermenting process has finished. Pumps are a vital piece of equipment for all winemakers, even those making wine at home. 
At Home Winemaker Depot, we pride ourselves on having high-quality equipment needed for home winemaking, including wine pumps. Click below to find the right pump for you.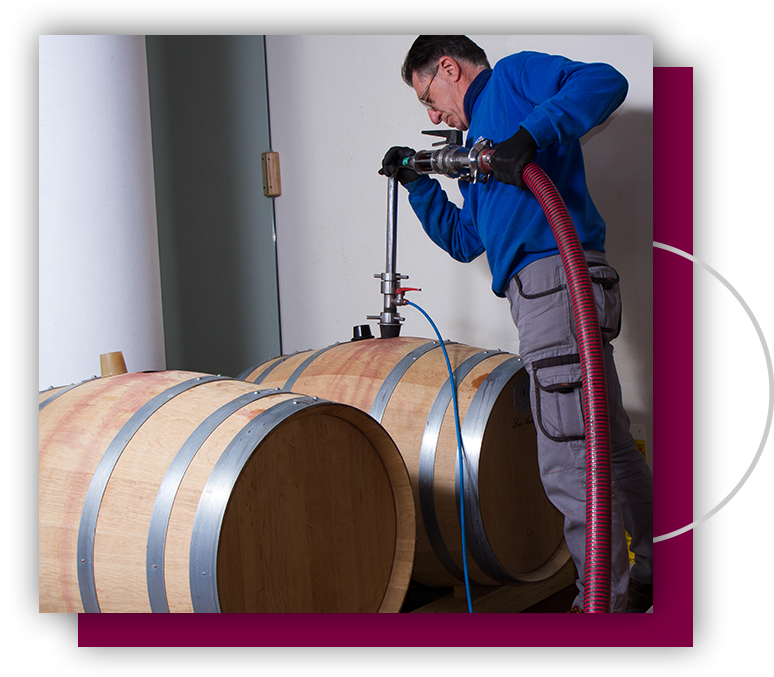 Wine Tanks & Barrels
Wine tanks and wine barrels are both great for long-term storage of your wine. Barrels are unique in that they can impart flavor, or character, from the wood into the stored wine. What plastic wine tanks lack in this traditional aspect of winemaking, they make up for in affordability. 
Whether you opt for a more traditional approach to your home winemaking, or want to keep costs low, Home Winemaker Depot has wine barrels and plastic tanks to store the "fruits" of your labor. Shop our wine tanks and barrels below.
Filters
Wine filtering usually takes place right before bottling wine. Wine filters help remove any remaining bits of sediment, sulfites, among other things while allowing the rest of the wine to flow through. The result is an even more clear, clean-tasting wine. 
When you're making wine at home, you didn't go through all that work to not have a crisp, clean wine to enjoy at the end of it all. Find a filter at Home Winemaker Depot and really take your homemade wine to the next level. Shop our wine filters below.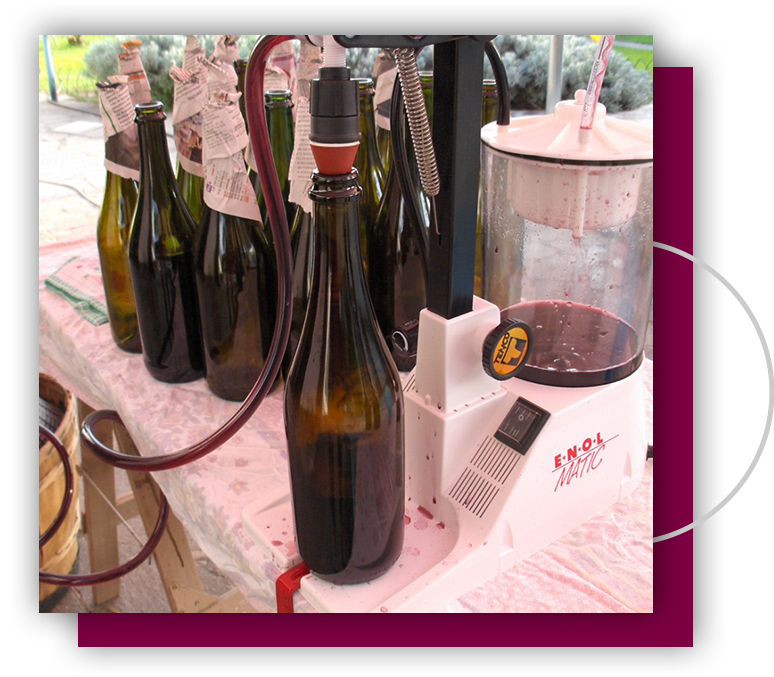 Fillers
Wine fillers serve to transfer your wine from whatever storage tank or barrel straight into bottles without the risk of exposure to air or other impurities. Home Winemaker Depot has everything you need to complete the home winemaking process from start to finish, including fillers.
Shop our selection of wine fillers below!
Other Home Winemaking
Supplies and Chemicals
Don't be alarmed, but even when you have all of the above winemaking equipment in place, there are a few other supplies and accessories that it helps to have on hand. And, if you're looking for a one-stop shop, Home Winemaker Depot also carries yeast and other winemaking chemicals needed to really bring your home winemaking experience to life.