Equipment & Supplies Since 1972
TOP RATED WINEMAKING EQUIPMENT
Sign Up For Updates and Special Deals
Stay up to date on our new home brew equipment coming to market soon.
Winemaking Equipment Since 1972
Home Winemaker Depot, a subsidiary of Prospero Equipment Corp., has been maintaining the home winemaking tradition since 1972.
Our quality equipment and supplies allow home winemakers to continue their home winemaking locally and nationally.
We provide some of the best winemaking kits to make it as simple as possible to make your favorite drink, right from the comfort of your own home. This fun and exciting process will have you intrigued from start to finish, as wine brewing is an art like no other. Best of all, at the end of it you will be left with some delicious wine to enjoy!
As a leader in the industry, the Prospero family looks forward to keeping the tradition alive for generations to come.

Preparation
In order to make wine at home, you need to make sure you have all the products and equipment necessary. In addition to high-quality grapes, you'll need to secure some of the essential winemaking equipment that is listed below. Rest assured that when you shop wine-making kits with us, you will receive products that provide you with the highest quality and delicious wine. We have everything you need to succeed! 

This stage of the process releases juice from the grapes. Traditionally, this was done by stomping or trodding the grapes, but there is now equipment that makes the process more sanitary and efficient while increasing quality.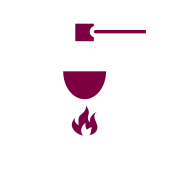 Fermentation of the juice is most traditionally done by adding yeast. Once the fermentation process begins, it normally continues until the right amount of the sugar is converted to alcohol. Fermentation is typically done in glass jars.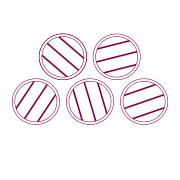 Clarifying & Stabiling
Once fermentation is complete, the wine is siphoned from one tank or barrel to the next to help remove tannins, proteins, and dead yeast. Once complete, the clarified and stabilized wine is prepared for bottling or further aging.

The final stage of the winemaking process involves the aging and bottling of wine. For aging, wine is often transferred to oak barrels or tanks. Once the aging process finishes, the wine is the bottled with a screw cap or corp.