Learn the world's top grape varieties

Find The Grapes That Will Give You The Taste You're Looking For
Do you have all of your home wine-making equipment and don't know what grapes to order for your first batch of wine? Or maybe you've been making wine for years, but are searching for a variety for that next elusive blend? Our grape variety guide gives you the background of the most popular grapes used in winemaking as well as how you can use them in your own home winemaking process. Learn more, and if you're in need of home winemaking equipment or have specific questions, contact the team at Home Winemaker Depot or visit us in Pleasantville, NY.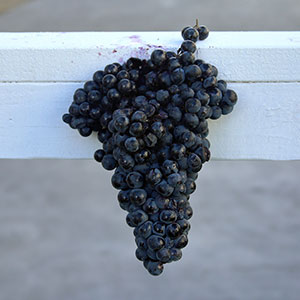 Alicante
Alicante is one of the few grape varieties that "squeezes" out red juice and is blended with other varieties to add color. Alicante grape is dark-skinned with crimson pulp. Even though Alicante's color is intense and dark, the wine has very little acid and is actually light in body. This variety is rich on its own and can be added to any red wine for better balance, mouthfeel, and color.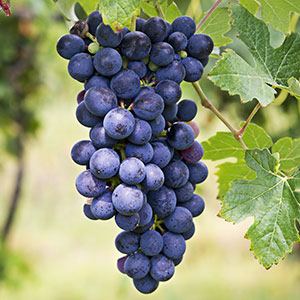 Barbera
This grape comes from the Piedmont region of Italy. The wine it makes has a distinct character with very high acid.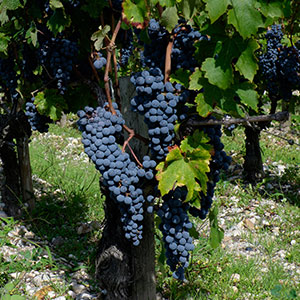 Cabernet Sauvignon
Cabernet Sauvignon is the most popular delicious varietal in the world! This great grape produces a wine of pronounced varietal flavor, with good color and excellent balance. It's the primary grape of Bordeaux-style wines. It also blends well when added to Merlot and Carignane for a robust wine.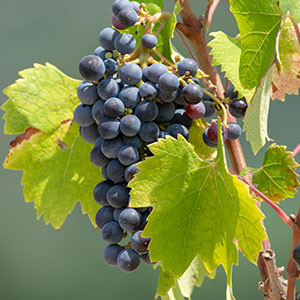 Carignane
Carignane produces one of the most natural, well-balanced wines. It is used in many blends to make easy-drinking wines. It produces medium acidity and color.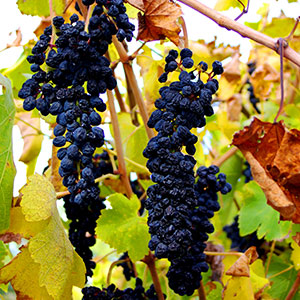 Grenache
This grape is used primarily to make Rosé. It is fruity and extensively blended with a coloring variety such as Alicante for the production of deeper colored wines. This variety is lower in acid, but higher in sugar and a small amount will strengthen a low alcohol wine.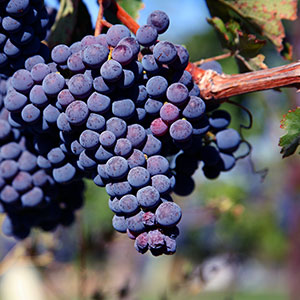 Merlot
The secondary grape of Bordeaux. Medium-bodied and soft — it is a great noble variety that blends well with Cabernet, Tempranillo, or Alicante Bouschet. Blended with Grenache it makes a great Rosé.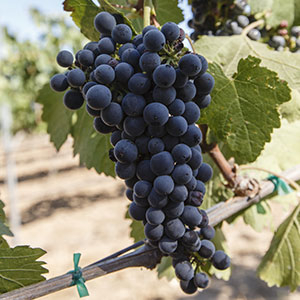 Petite Sirah
The wines this grape produces are of good quality with a distinctive, recognizable flavor and modest acidity. Contrary to its name "Petite", meaning little, this grape produces big, bold wines with tons of mouthfeel and complexity. The wine is very dark and usually has an abundance of tannin. It is also excellent for blending.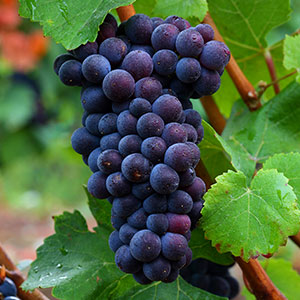 Pinot Noir
The noblest of grapes! Pinot Noir grape is used to make the Burgundy wines of France. The wines made from this grape are of excellent quality. Do NOT blend anything with Pinot as its delicate flavor will be obliterated.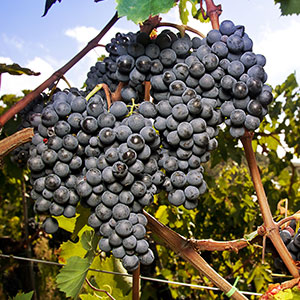 Sangiovese
The primary grape used in Tuscany to make "Chianti". If you want traditional Italian wine, this is a great varietal to use. It is naturally high in acidity and has moderate to high tannin content and light color. Blended with a little cabernet, merlot or Syrah can make a typical "Super Tuscan" blend.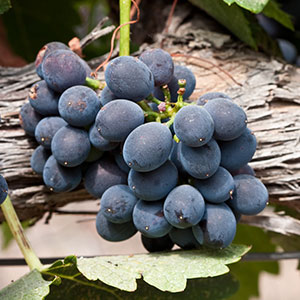 Syrah
Known in the USA as Syrah and Australia as Shiraz but it is the same grape! But it is not to be confused with "Petite Sirah". This grape is BIG and tannic. Syrah is very fruit-forward and shows its best characteristics when made to drink right away.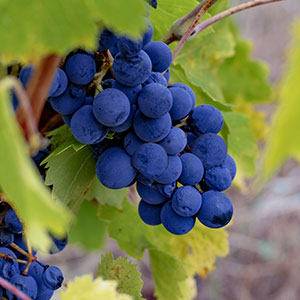 Tempranillo
This grape is a newcomer to the US wine-making industry. This is the principle grape of Riojas. It makes a stunningly well-balanced, deep-colored, and flavorful red wine.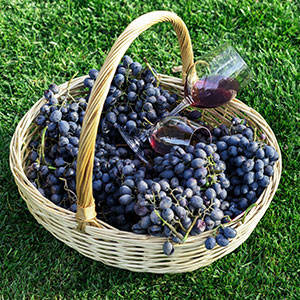 Ruby Cabernet
Ruby Cabernet was developed in California grafting Carignane and Cabernet Sauvignon. It produces big, lush reds with complete and mature tannins, acids, and complexities.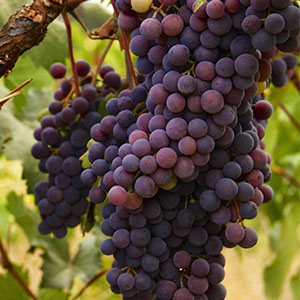 Zinfandel
Known as "Primitivo" in Italy but, upon its arrival in the United States, its name was changed to Zinfandel. Today, Zinfandel is the most widely used grape in California. It makes a wine that has a fruity flavor with medium acidity and color. Zinfandel contains immense flavor but is markedly low in acid. It needs a small amount of Barbera or Sangiovese to fully express its desirable flavor profiles. White Zinfandel grape does NOT exist! White zinfandel blush wine is made with Zinfandel grapes but, not fermented on the skins.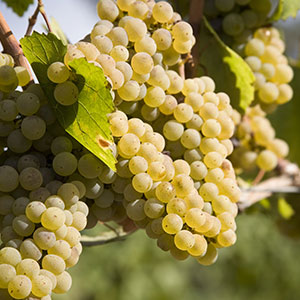 Chardonnay
This versatile white grape produces wines as distinct and crisp as Chablis or as typically rich as those buttery ones from California. The only difference is levels of oak, and malolactic fermentation. Add some Semillon for a complimentary taste treat. From this variety, the famous white Burgundy wines of France are produced. It produces a dry, fruity, excellent wine.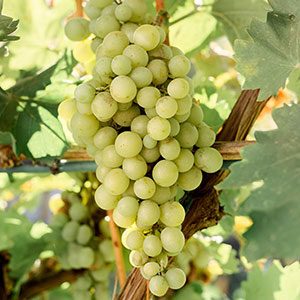 Chenin Blanc
Chenin Blanc is the most versatile white on the market. This variety can produce either a dry or
natural sweet table wine. It is used to achieve quality table wines and also as a varietal wine. Any style of white wine can be made from this grape. Added to other noble varieties this adds body, pH balance, and depth.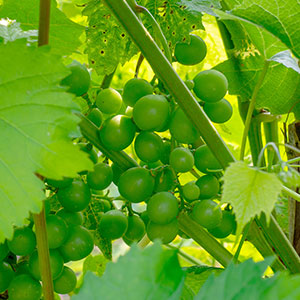 French Colombard
This is used to create a quality table wine. It is also used in blending because of its high acid content, similar to Chenin Blanc. It is also easy to ferment.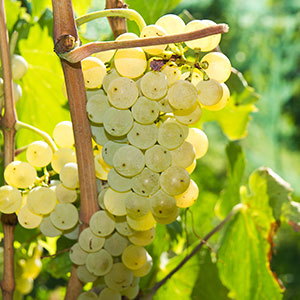 Malvasia Bianca
This variety has great acid and is mild, yet tangy, with a "Muscat" flavor. It is used best when added to other whites to increase floral characteristics.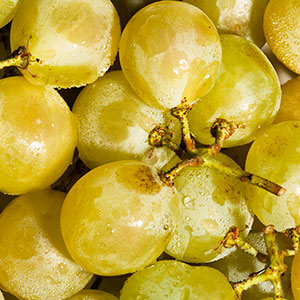 Muscat
This variety is the most popular white variety shipped to home winemakers. It can produce a dry
white wine, sparkling wine, or sweet wine with the distinct Muscat aroma and flavor.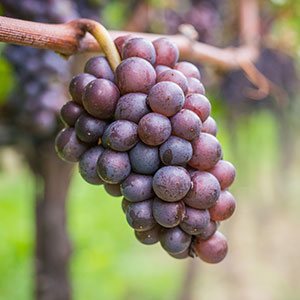 Pinot Grigio
Called the "Grey" white, this variety produces a very light style, easy-to-drink white with moderate acidity. It is great for summertime.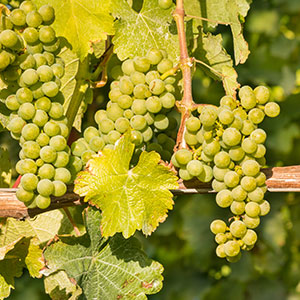 Sauvignon Blanc
A versatile variety with citrus aromas and pronounced grapefruit flavor. This makes a very fine, dry white wine of pronounced character. It can rival Chardonnay in popularity. This variety is fabulous with fish when dry, or delightful when made slightly sweet. It is easy to make.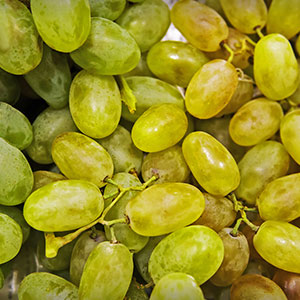 Thompson Seedless
This variety is popular with the home winemaker. It makes a light, low acid white wine which is great for blending with other whites and reds for a Rosé–type wine.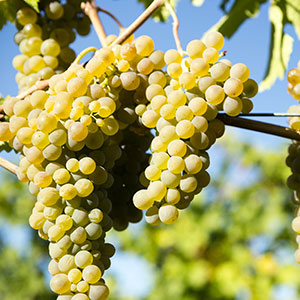 Viognier
The grape with the best floral characteristics. Viognier is added to whites for enhanced aroma
and often is added to Syrah in small quantities to increase its fruitiness. Wines 100% Viognier tend to be yellow and lack acid. It blends well with Chenin Blanc.
Home Winemaker Depot - Wine-Making Equipment
Home Winemaker has been providing home winemakers across the country with winemaking equipment since 1972. Our parent company, Prospero Equipment Corporation is one of the largest importers of professional winemaking equipment in the United States, and we're proud to be able to make high-quality winemaking equipment accessible to home winemakers as well as commercial operations. We not only provide equipment, but we also offer information about every step in the process from preparation to aging and bottling.
Sign Up For Updates and Special Deals
Stay up to date on our new home brew equipment coming to market soon.